Get a Snowmobile you can ride all year long!
Ride MDV-series Electric Juggernaut in snow 9" deep and ride it on the beach in the summer.
NEW Rubicon Trail Edition - Special Introductory Price
To commemorate conquering the Rubicon Trail, Rungu introduces the NEW Rubicon Trail Edition MDVHC-XR.  Conquer your favorite trail with Rungu; buy one now!
Select the images below to learn why Rungu is the best choice.
Why Two Wheels In Front?
We get that question a lot. The two-wheels-in-front design keeps you in control when riding on soft terrain and still lets you bank into a corner on a paved road.  Rungu Electric Juggernaut is the perfect mix of e-bike and ATV.  
Still considering an E-bike or a Quad ATV?
Well, stop!  Rungu offers serious advantages in off-road handling compared to an e-bike.  Electric Juggernaut brings even bigger advantages in access, on-road performance and cost compared to Quad ATVs.  Click below to learn more.
Featured Products
Select the images below to view the latest and greatest models in our product line.  Need help deciding? The "help me choose" page guides you to the best product for your riding needs. Find out where you can test ride a Rungu. View our expanding list of rental locations and dealers.  Questions? E-mail or call us for more information!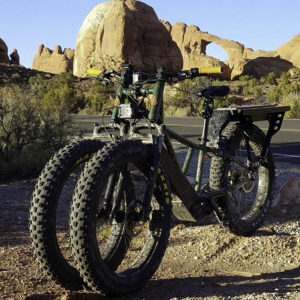 ...it's not an adult trike Rungu can stay upright and has three wheels but it isn't an Adult ...
Read More

→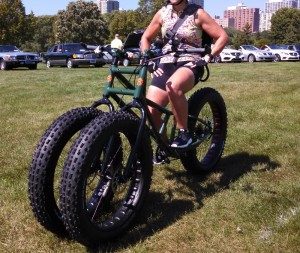 Hell's Revenge - Moab's signature off-road trail We took Rungu Electric Juggernaut MDV – Rubicon Trail Edition on ...
Read More

→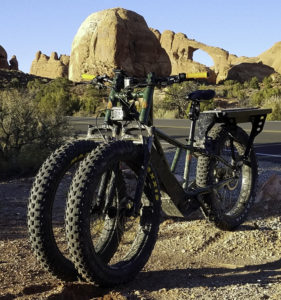 Late season challenges Hunters investigating fat-tire e-bikes as back country ATVs often express concern about performance in snow.  ...
Read More

→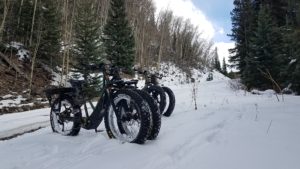 Find Us
Our factory is located in Santa Ana, CA.  Visits arranged by appointment only