Thank you to all of our customers! You continue to delight us with your feedback and drive us to continue to improve.
-Rungu Team
Feedback on the Electric Juggernaut MDV
"I recently became aware of e-bikes and was intrigued. I bought the Rad Rover, which looked to be the best value e-bike. While it was a great proof-of-concept, it could not climb most of the roads where I am. So I started looking for the beefiest mid-drive bike possible. I decided that the Electric Juggernaut MDVHC's dual front tires and brakes would make bicycling at my weight far safer. I am over 350 lbs., and Rungu has allowed me to get back into cycling and have a blast getting exercise."– Daniel H, Cascade Mountains, Washington State.
Feedback on the Electric Juggernaut Hub Motor Series
"Thank You! My bike has provided this 70 year old with a stable platform to keep my Fit Bit to clock over 10,000 steps per ride!" Mark F, Clearwater, Florida
"I hunt in the Wasatch mountains.  In mid-season, the sheriff closes the road to the back country when it ices over to stop having to rescue quads and 4x4s that slide off into the adjacent stream.  Locals use snow mobiles to get through, but I use my Electric Juggernaut and it works every time.  I also hunt restricted areas where I can ride my Rungu for two miles on trails and then hike the remaining two miles, saving time and energy. I absolutely love my Electric Juggernaut and highly recommend it. It is fun to ride anywhere. 'Wow!' is the response when I pass others." – Budd Ferre, Salt Lake City, UT
"I have been riding my Rungu Electric Juggernaut in and around Lauderdale By The Sea and absolutely love cruising on the beach on this super-fun bike.  I also own the Burly Flatbed Cargo Trailer which easily transports my beach gear and other toys so I get to ride right onto the beach with my gear and no parking fees or tickets.  The Rungu is very well built and is my favorite recreational activity." – Kurt W, Oakland Park, FL
"Rungu Electric Juggernaut is a lot of fun!  Riding it on fire roads, dirt trails, and the street has been a really good experience." – David Moriarty, Ladera Ranch, CA
"I love the Electric Juggernaut! I ride it on desert hard scrabble and on the road to get around town as a way to save on gas with my truck.  With a little pedaling, you can 38 miles of range.  This is a fun, neat product!" – Michael Schutte, Pahrump, NV
"The Rungu Electric Juggernaut is unquestionably a well engineered machine. Both on and off the road, Rungu's Electric Juggernaut enthusiastically carves through mud, sand, and asphalt reminiscent of any ATV or motorcycle- without exorbitant acquisition and maintenance costs. The trike is easily customizable for riding styles or owner requirements. Most importantly, the attention to detail and customer service provided by Rungu's staff ensured a timely delivery and easy assembly. A meritorious purchase and certainly a must have." – Rohan Patel, Morehead City NC
"The Rungu Electric Juggernaut is an amazing invention.  It's the perfect vehicle for going five to ten miles over hills, through the snow, on trails and grass.  You get the thrill of riding an ATV or motorcycle without the risk – It's very easy to use and the extra stability makes me feel I'm not putting myself or my livelihood in jeopardy.  I love it and recommend it 1,000%!" – Dr. Benjamin Kur, Scarsdale NY
Feedback on Rungu Non-Electric Vehicles
"This new Juggernaut was taken out for a 30 mile ride today and now I cannot seem to wipe the smile off my wife's face. She is one happy camper." – David K., Milwaukee WI
"…As a person with neurological issues, I miss bike riding, but the last couple rides put me in the hospital, so I've been afraid to ride.  Now with my new Rungu Killamanjaro, I can handle the toughest urban riding with aplomb.  I find myself aiming for potholes and train tracks, because I know this bike can take it.  Plus it's crazy cool looking, and people stop me all the time to ask about it.  Bike nerds are really impressed, because all the parts used on their bikes are the top of the line, and the ride proves it." – Jennifer T., San Francisco CA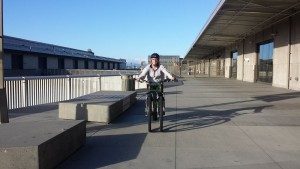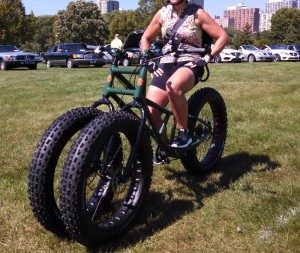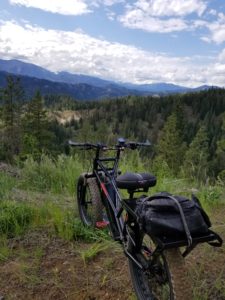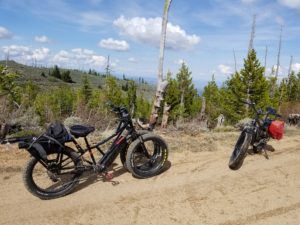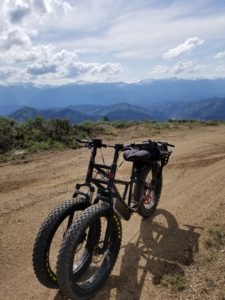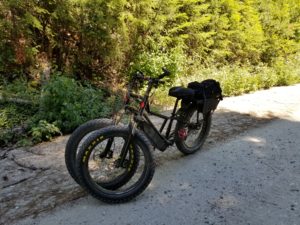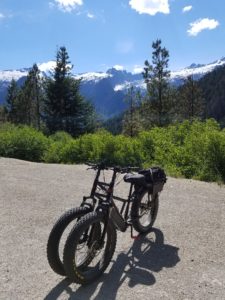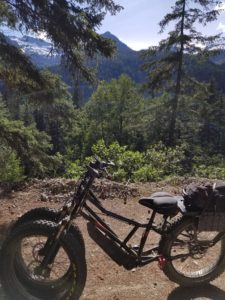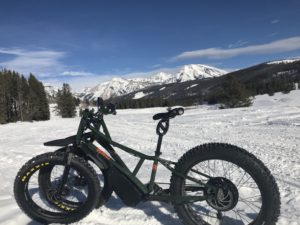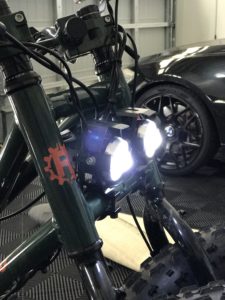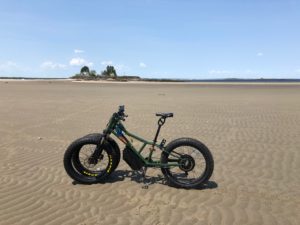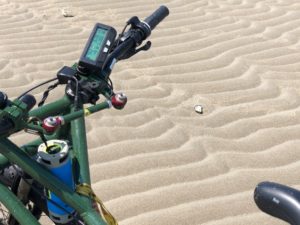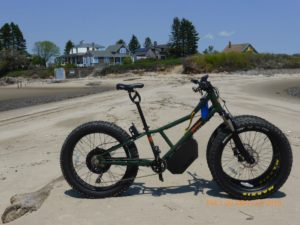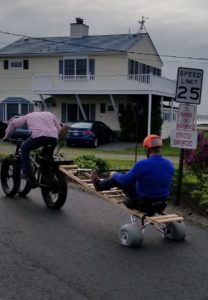 We want to hear from you!
We haven't succeeded in connecting with all of you, but we still want your feedback.  Please send us an update on your experience with Rungu, so far.
Find Us
Our factory is located in Santa Ana, CA.  Visits arranged by appointment only