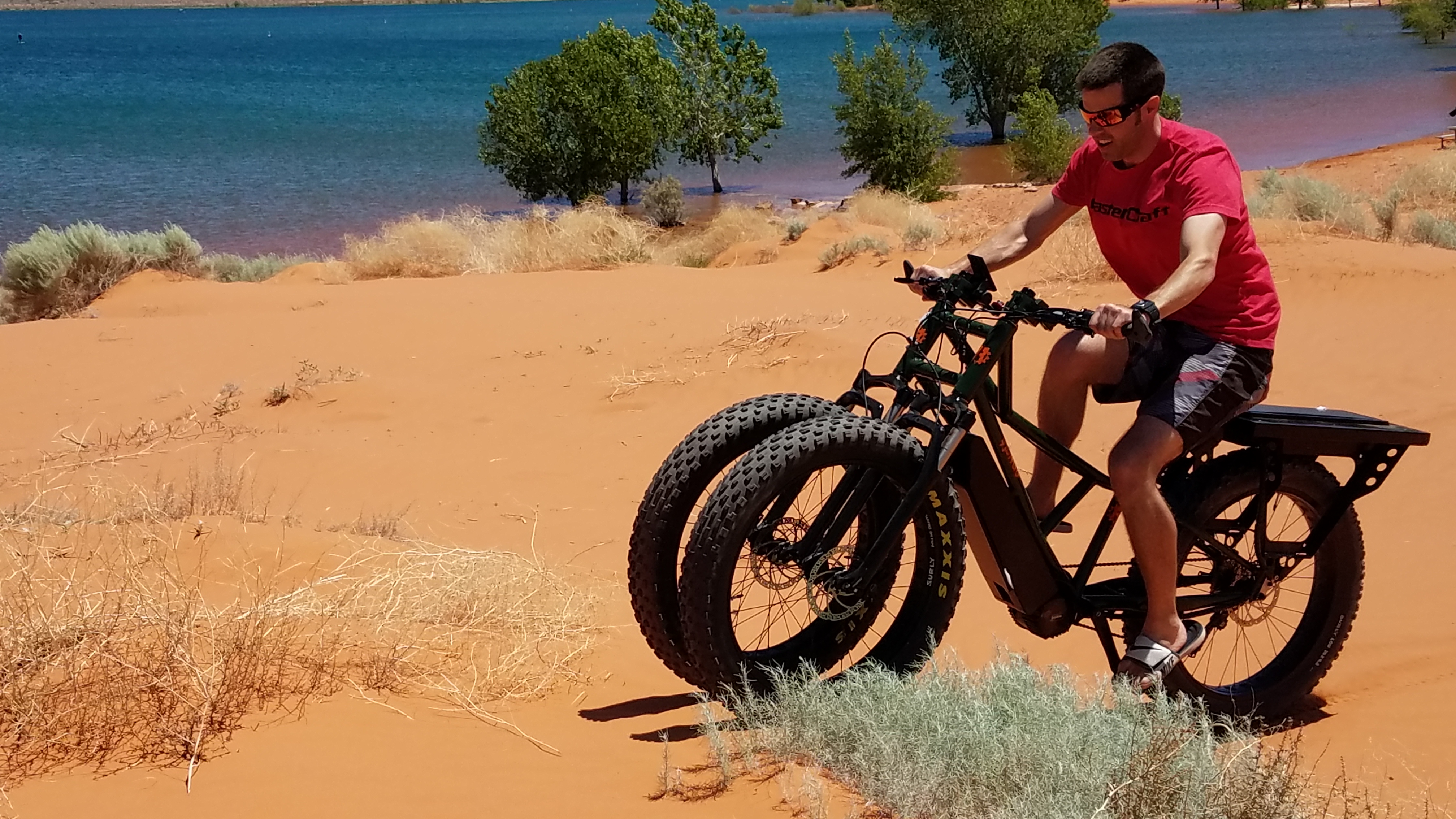 Rungu goes where fat-tire e-bikes can't
Rungu Electric Juggernaut takes you places an e-bike will never go. Slick surfaces like soft sand, snow that's a few inches deep or a couple inches of mud prevent a single front wheel from gripping in a turn.  That's what causes wipe-outs even on the fattest tires. Two wheels in front guarantee that a wheel is always on the inside of your turning circle gripping where a single tire never will.
Rungu stability pays dividends when carrying more load.  Carrying more load above the wheels of a bike makes control more and more difficult.  As the center of gravity rises (carrying more load above the wheels) it takes more effort and control to keep a bike upright.  The extra front wheel on a Rungu compensates for the extra load and makes it easier to control a higher center of gravity in turns, going straight, on and off-road.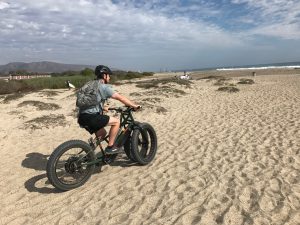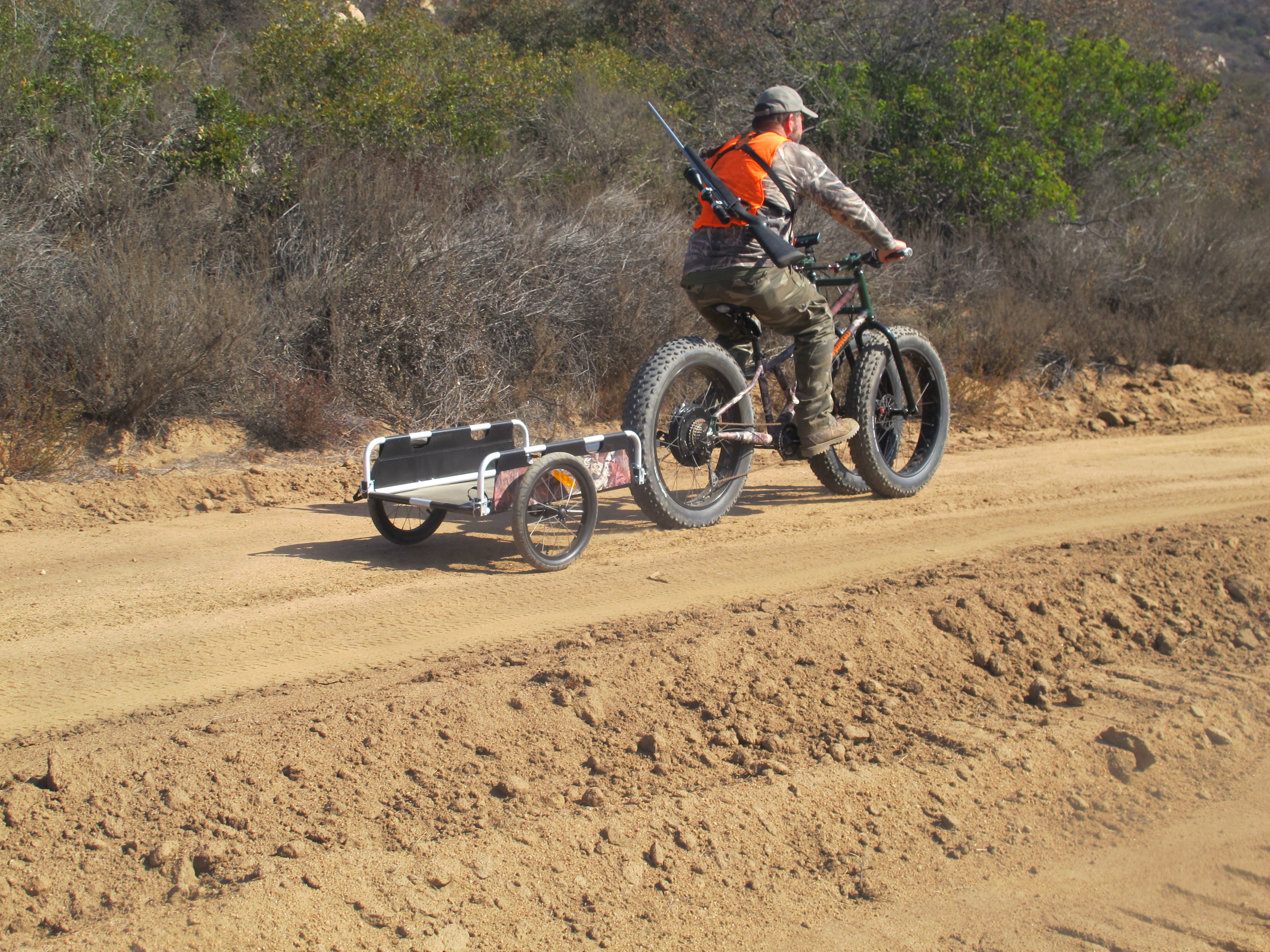 Rungu has more power than most e-bikes to take advantage of the stability on soft ground and in the hills – where you need the power most.  The tables below show estimated peak power output for each Electric Juggernaut along with peak input power.  Note that the MDV has a significantly higher torque value at a lower speed – this occurs because the MDV is a geared motor whereas both Hub Drives are Direct Drive (no gearing). 

Range - Don't be anxious!
Rungu uses larger capacity batteries than most e-bikes.  The third wheel increases rolling resistance on hard surfaces, but decreases it on soft surfaces. More float!  The motors also have an impact on ride efficiency - the hub motors are more powerful, but not as efficient as the mid-drive series.  We've done extensive off-road testing to nail down real world range estimates of what you should expect pedaling (or not). You can find max range estimates at the bottom of the hub motor or mid-drive specification pages. 
If you're curious about e-bike ranges, use the calculator below to estimate the ideal range for two-wheel e-bikes throttle-only on hard and hard-ish surfaces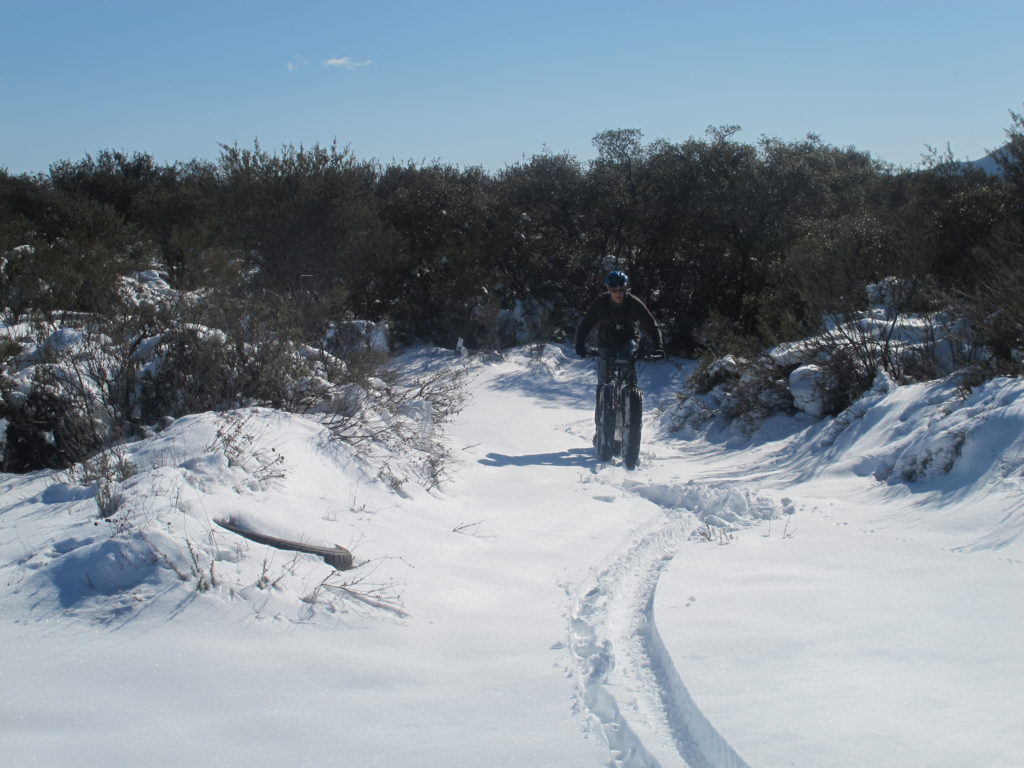 Find Us
Our factory is located in Santa Ana, CA.  Visits arranged by appointment only